Free shipping on orders above $75.
Same day shipping on orders in by 2PM EST!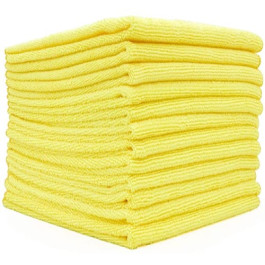 $13.99
Clean with ease using multipurpose microfiber cloths. Perfect for dusting, polishing and light scrubbing most surfaces. Great for chemical-free cleaning, but can also be used with household cleaning products. Microfiber cloths are used in many professional cleaning tasks because they easily trap dirt, water-based liquids and oils. Microfiber cloths can be washed 100's of times, but bleach and fabric softeners should be avoided.