Free shipping on orders above $75.
Same day shipping on orders in by 2PM EST!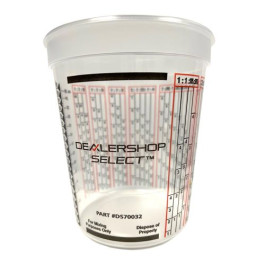 $48.43
When it comes to painting cars, having the right tools and equipment is crucial for achieving a professional finish. One of the most important pieces of equipment for any auto body shop is paint mixing cups. These cups are used to measure and mix paint, primers, and other coatings before they are applied to the vehicle. DealerShop offers 1 quart disposable paint mixing cups, which are a convenient and cost-effective option for auto body shops.