Free shipping on orders above $75.
Same day shipping on orders in by 2PM EST!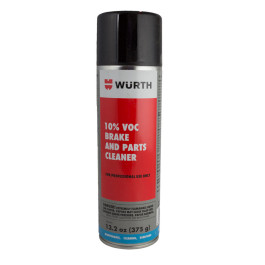 $5.39
Wurth Brake and Parts Cleaner is a powerful, fast-drying, and non-chlorinated cleaner that is ideal for use in a variety of applications. It is safe to use on all brake and brake parts, including drums, rotors, calipers, and pads. It is also safe to use on other metal surfaces, such as aluminum, steel, and chrome. Wurth 10% VOC Brake and Parts Cleaner is effective at removing dirt, grease, oil, and brake dust. It also helps to prevent corrosion. Wurth 089099110 10% VOC Brake And Parts Cleaner is available in a convenient aerosol can.